Kostüme presents #Edit001, a 7-piece collection of meticulously designed, high performance cycling apparel for men and women. 
Featuring premium recycled fabrics and exclusive artwork by renowned artists Kai & Sunny, #Edit001 is strictly limited to 350 pieces, with numerous design innovations focused on all-day ride comfort and utility.
Rouleur Magazine said 'I often find myself reaching for this kit ahead of its more well-known competitors'. Click here to find out why.

Browse the full collection here.

"Kai & Sunny are the first artists to collaborate, and you'll most certainly stand out in a crowd." - Idle Society

#Edit001 is engineered for all-day riding comfort, featuring numerous design innovations, state-of-the-art recycled and natural materials, and exclusive artwork by Kai & Sunny.
Developed in the UK and manufactured responsibly in Europe, the 7-piece collection includes Aloe-infused padded bib shorts, a short sleeve jersey with unique 6-pocket configuration, fast-dry wicking base layer, 5-panel vented cap, and articulated neck, arm and knee warmers that stay in place however hard you ride.
In keeping with our 'Planet First' ethos, #Edit001 products are available to pre-order in limited editions of 350, thereby significantly reducing the waste caused by unsold stock.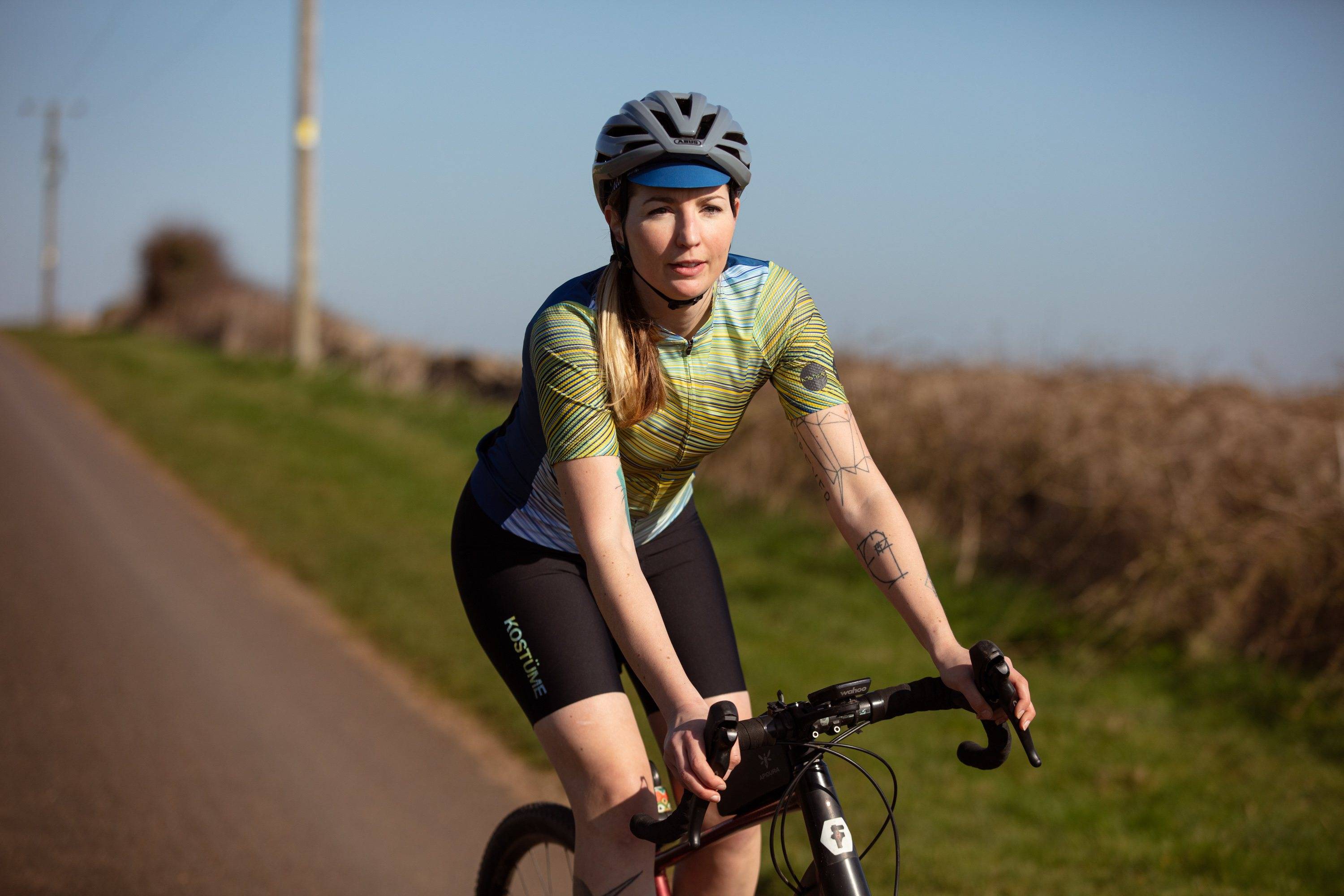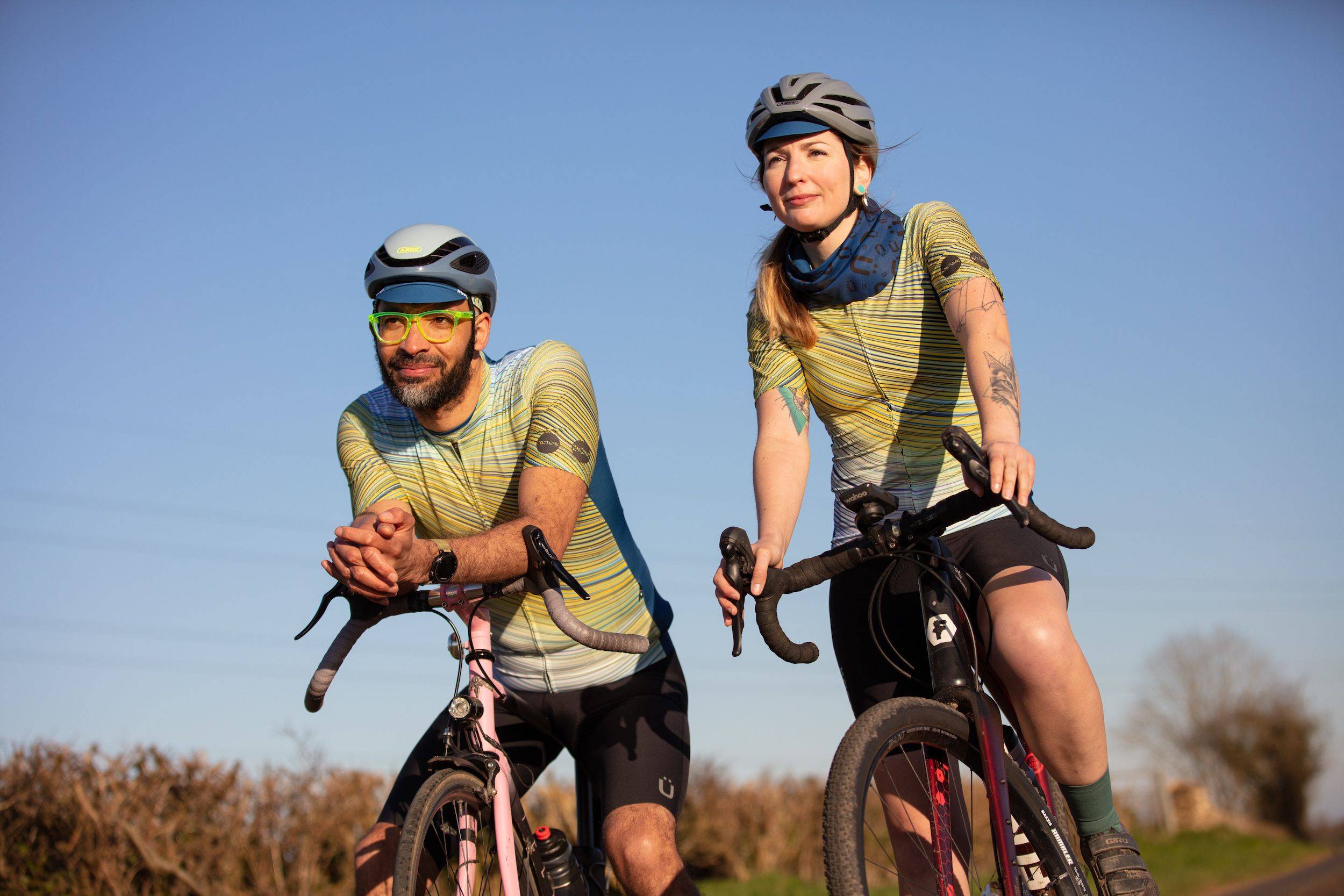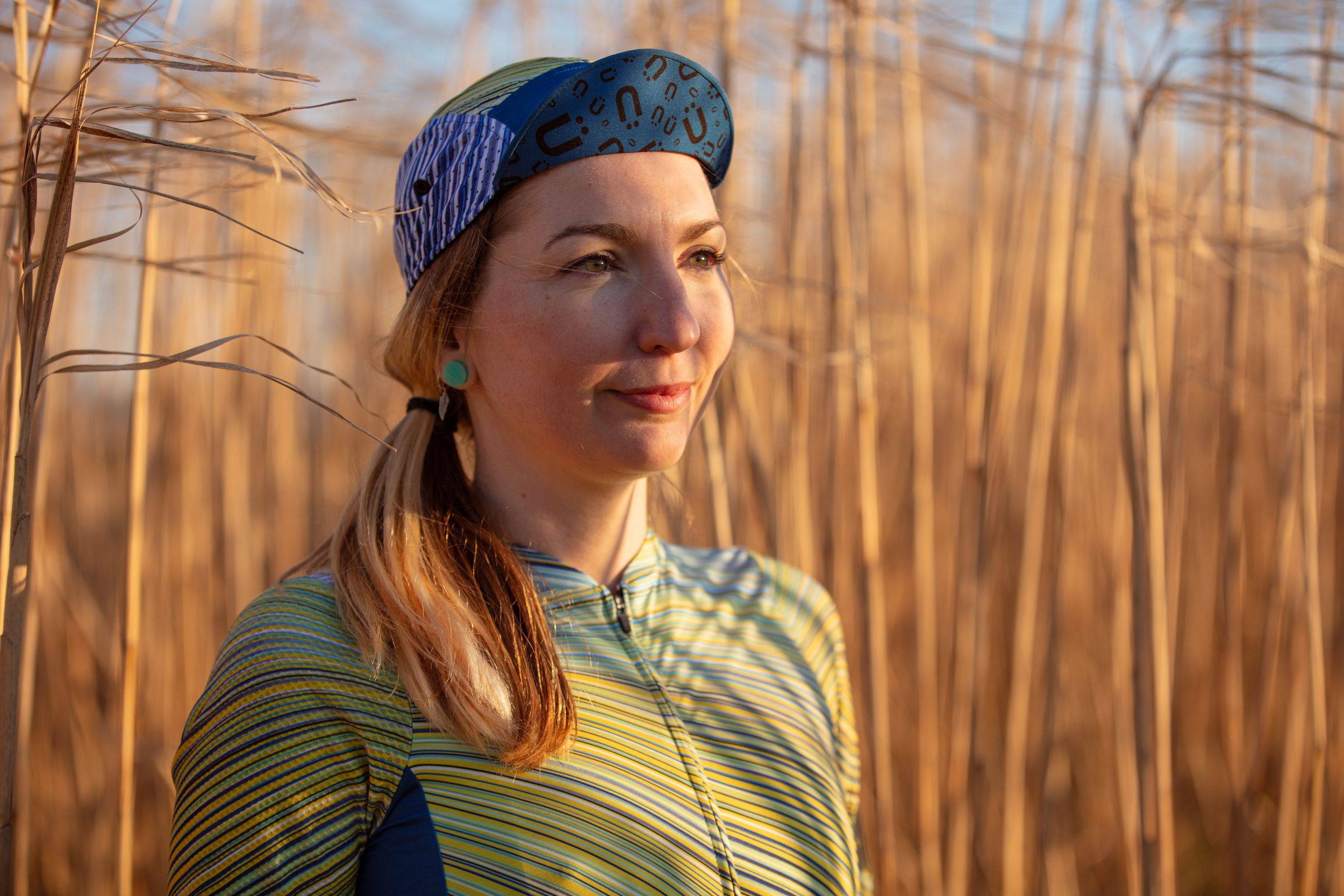 "We are very excited to be part of the Kostüme launch, working with a brand that is supporting artists properly." - Kai & Sunny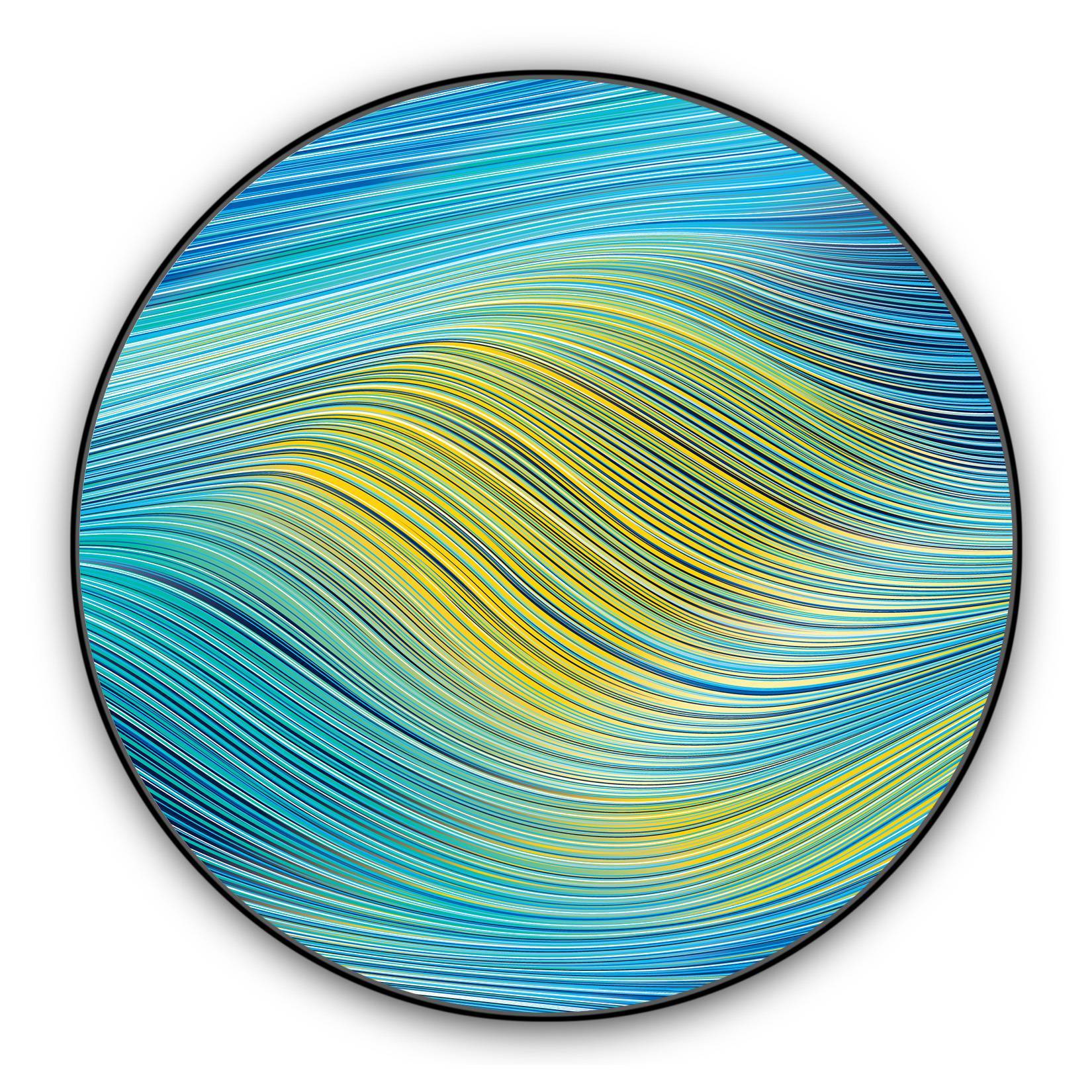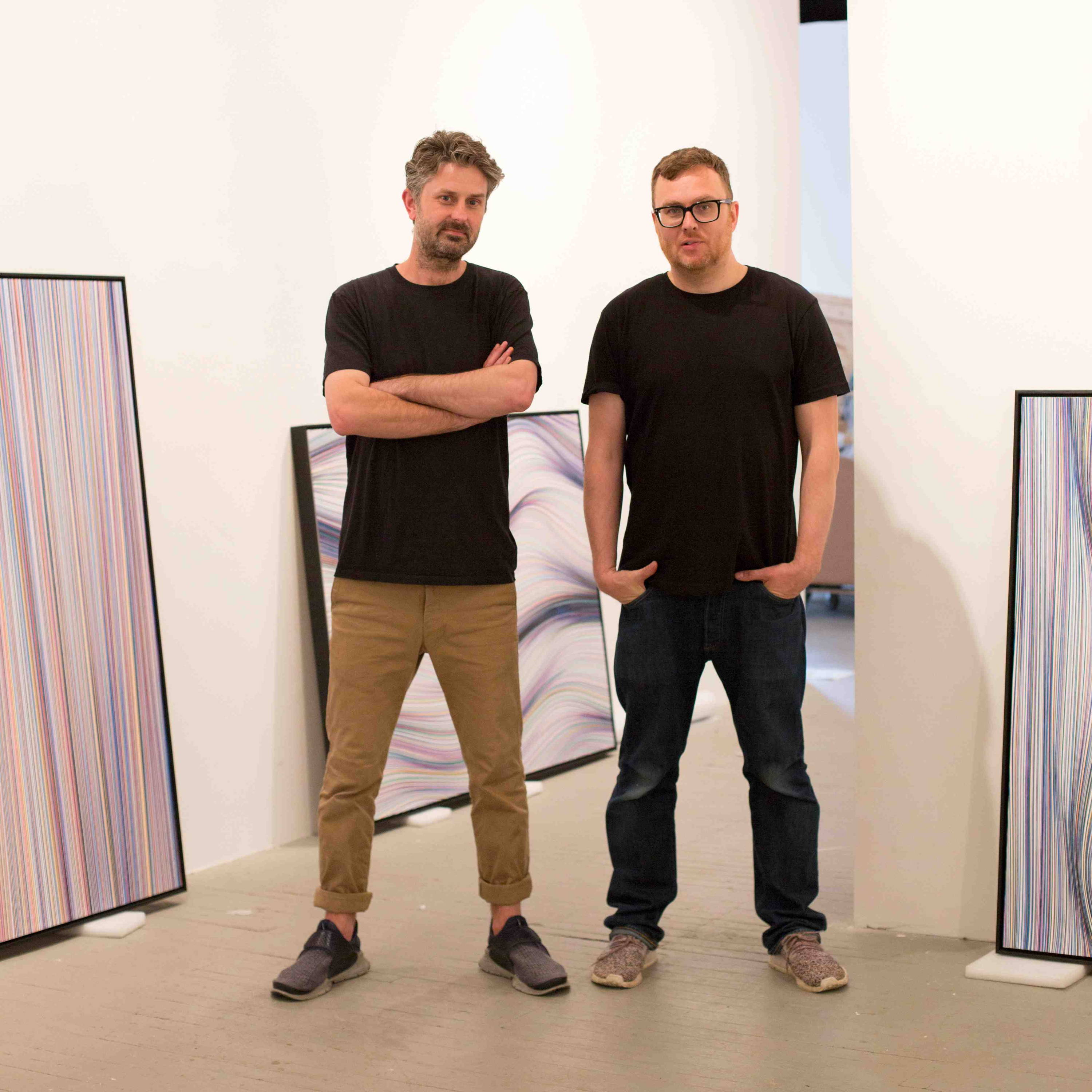 #Edit001 features new and exclusive artwork and an accompanying signed limited edition print, commissioned from multi-award-winning UK op-art duo, Kai & Sunny.
Known for their mesmeric hand-painted line works, 'Dawn Wave' was created to echo the energy, colours and movement experienced while cycling.
Kai & Sunny maintain a rare balance of underground credibility and blue chip status. Most recently in the news for collaborating with Porsche and joining the permanent collection of Tiffany and Co. notable past project partners include Alexander McQueen, Colette, Shepard Fairey and the Southbank Centre, as well as book covers for celebrated novelist, David Mitchell.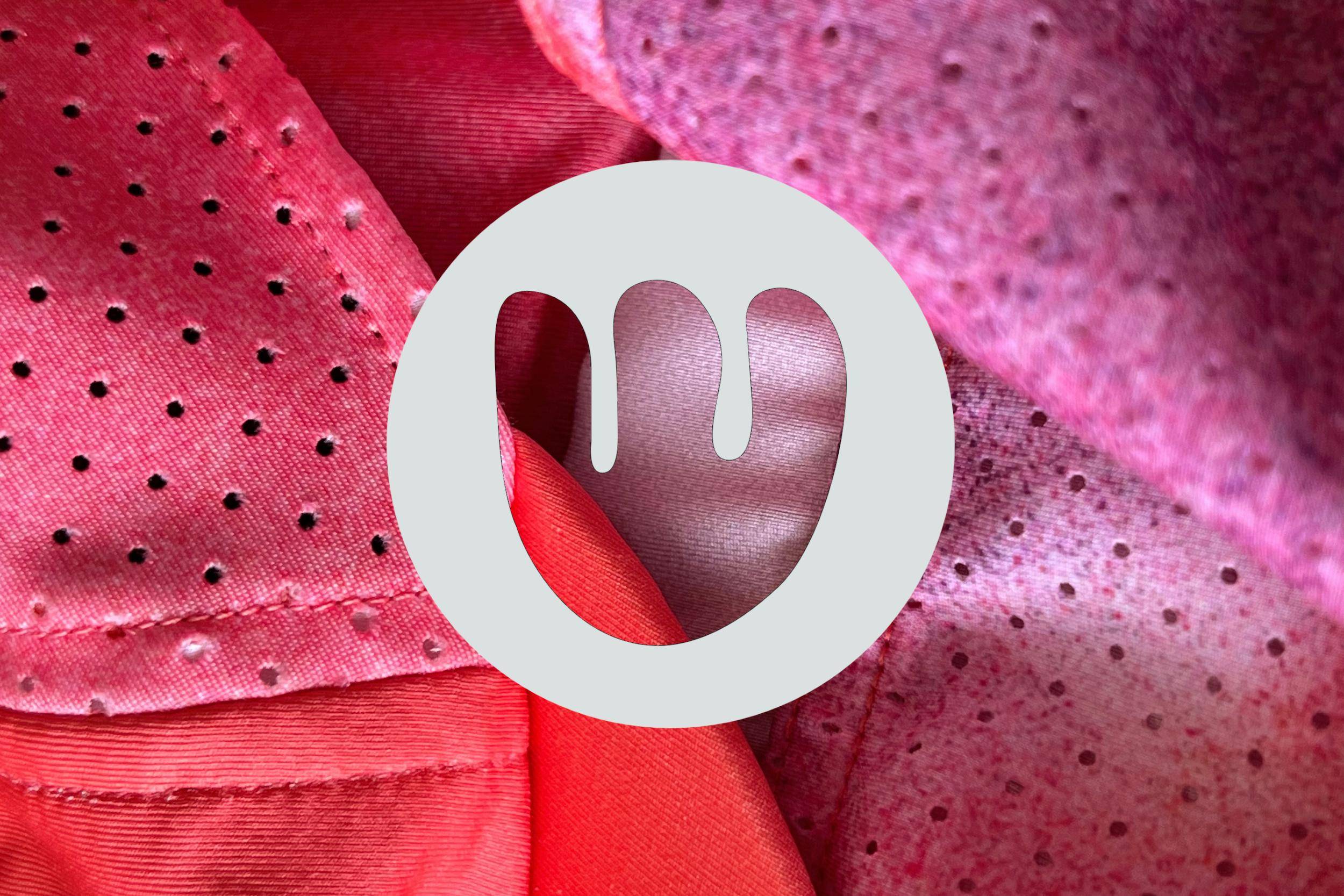 #Edit002 Coming April 2023
Our second collection launches at midday on Friday April 28th, 2023 and features a brand new artwork commissioned from an exciting emerging London-based female artist, sculptor and printmaker.
#Edit002 includes an improved design for our unique 6-pocket jersey configuration, and a number of exciting launch partnerships and activations.