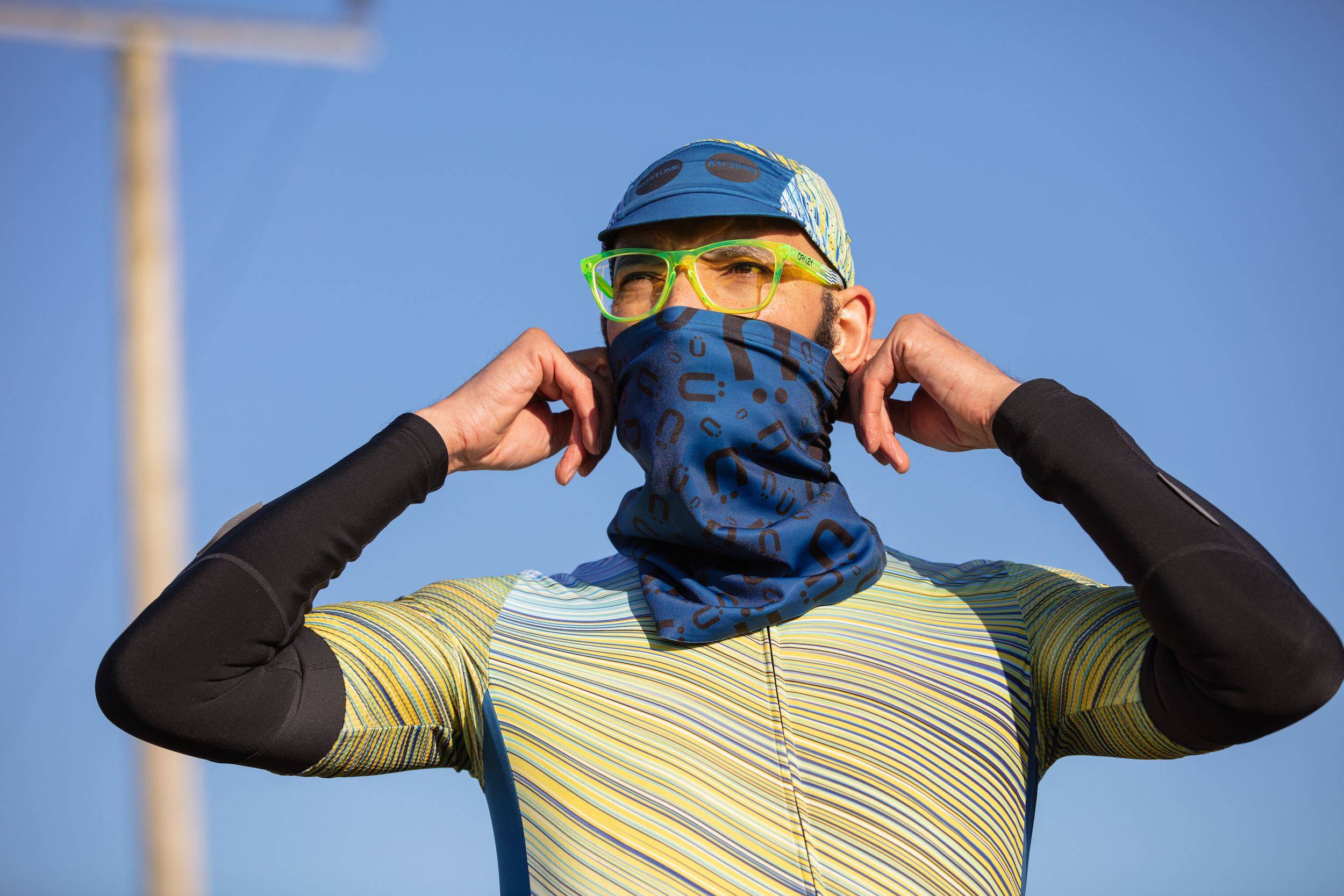 Neck warmer. Snood. Cowl. Gaiter. Whatever you choose to call it, neck warmers are often constructed in fairly lightweight materials, with the aim of offering basic wind protection whilst avoiding overheating on the move.
In practice, what this usually results in is the garment collapsing on itself due to a lack of structure, creating the exact conditions that lead to feeling uncomfortably warm.
The Kostüme neck warmer uses the same premium recycled fabric as seen on our knee and arm warmers, and this mid-weight wonder material does a great job of balancing cold protection and breathability, whilst crucially offering enough rigidity to maintain its shape even when not anchored over the chin. The brushed back fabric also has the benefit of feeling incredibly soft, warm and luxurious - essential for such a delicate part of the body.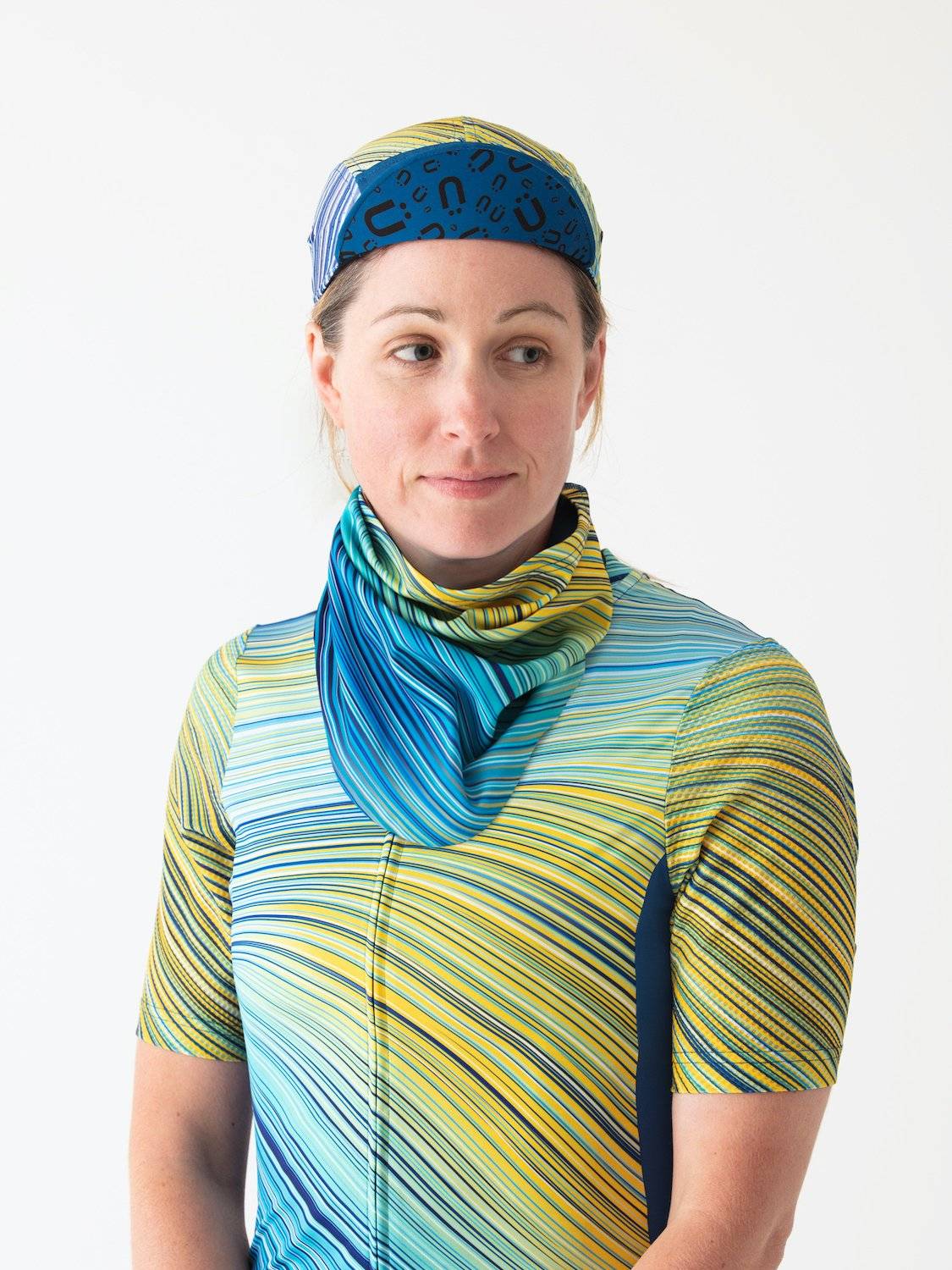 Nullam condimentum nisl ut leo ullamcorper faucibus. Phasellus sit amet vehicula ex. Integer lorem augue, mattis et ante placerat, sodales fringilla nibh. Phasellus volutpat est non arcu tincidunt, eu maximus massa euismod. Class aptent taciti sociosqu ad litora torquent per conubia nostra, per inceptos himenaeos.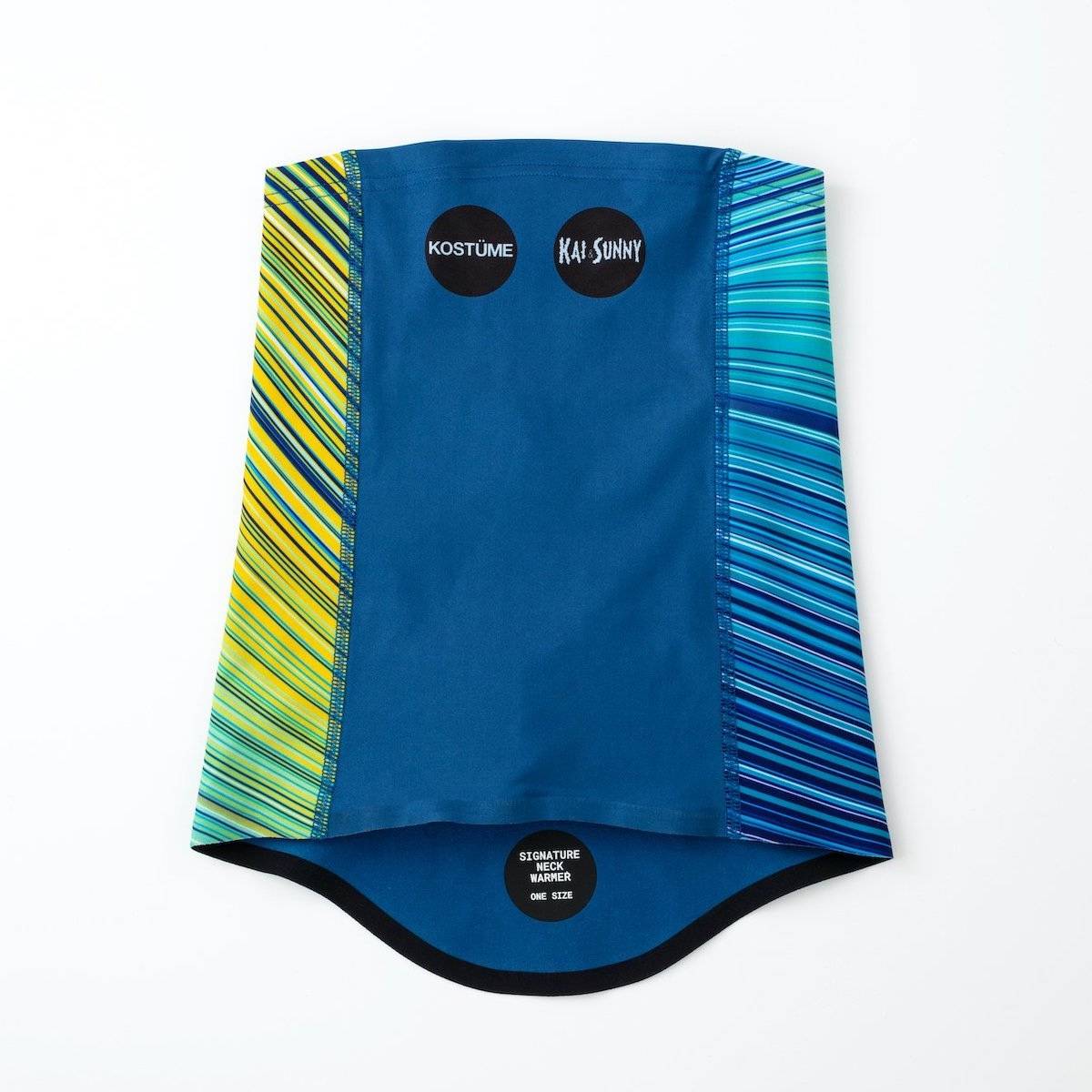 The nape of the neck plays a critical role in temperature regulation, so we have substituted a panel of the lightweight fabric from our jersey to allow additional venting, with the added benefit of helping us to minimise fabric wastage across our range.
Finally, the articulated cut ensures full coverage without excess fabric, even in extreme riding positions.
Bluesign® and OEKO

-

TEX® certified recycled brushed-back main fabric feels incredibly soft on delicate face and neck area
Lightweight rear panel allows for enhanced venting during efforts

Warm yet breathable, lightweight and fast-drying

Flatlock seams to avoid irritation

Ergonomic cut gives coverage where needed, not where it's not

Elastic and gripper-free design

Taped lower edge to add structure and stop fraying

Made in Romania

Product weight: 37g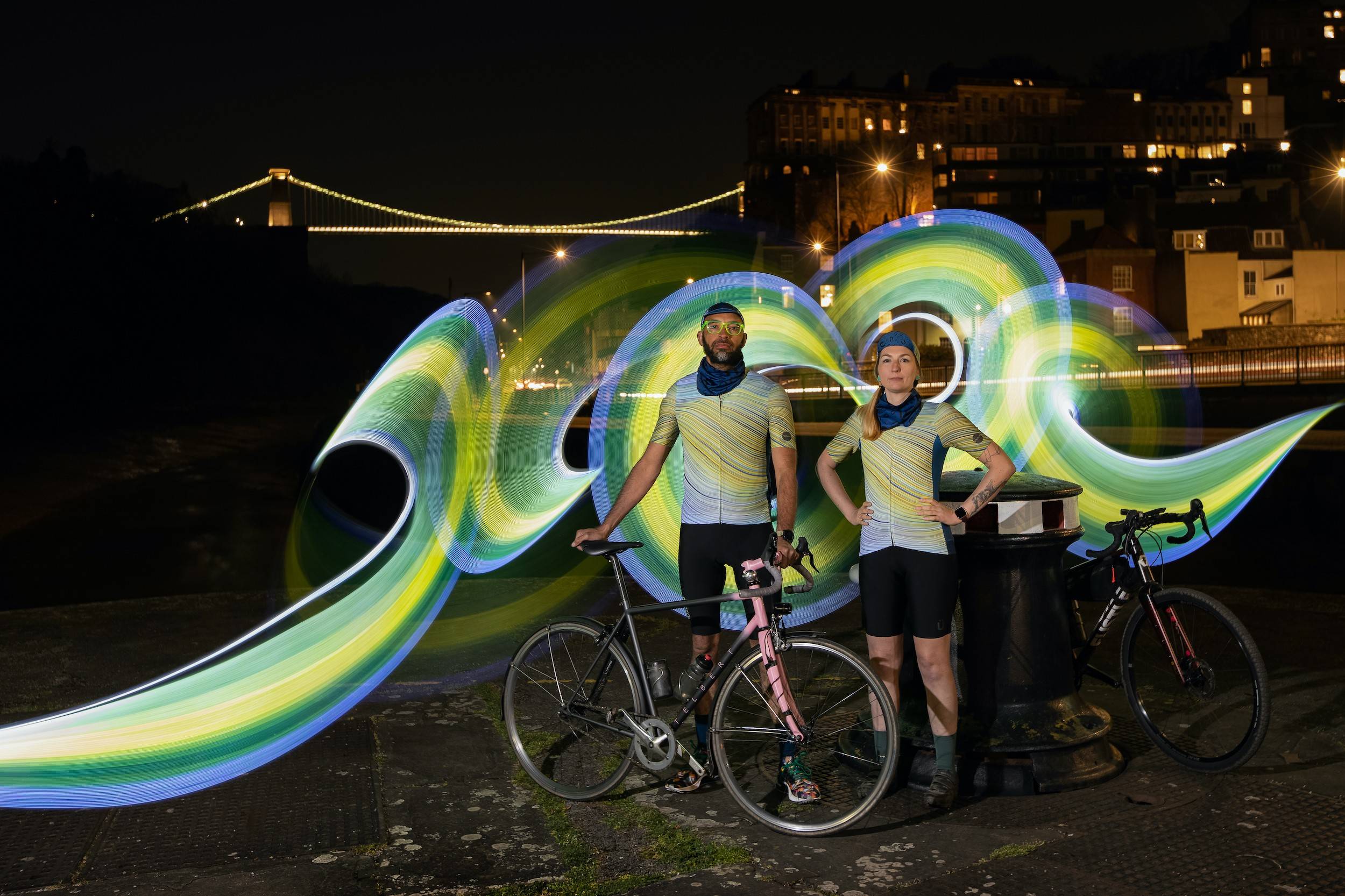 Bluesign® and OEKO-TEX® certified recycled brushed-back main fabric

Optimal temperature range 2-12c

Articulated 2-panel construction for optimal fit

Lightweight recycled rear fabric panel to aid venting

Gripper-free design

Bonded lower edge for fray resistance

Flatlock seams for comfort and performance

Made in Romania